Welcome To Project Main St.
Amyotrophic lateral sclerosis (ALS), sometimes called Lou Gehrig's disease, is a rapidly progressive, invariably fatal neurological disease that attacks the nerve cells (neurons) responsible for controlling voluntary muscles. No cure has yet been found for ALS. About 10 percent of those individuals with ALS survive for 10 or more years. Our mission is to improve the quality of life for individuals afflicted with Amyotrophic Lateral Sclerosis (ALS) and their families by lessening the financial burden associated with this devastating disease.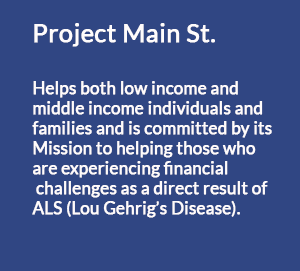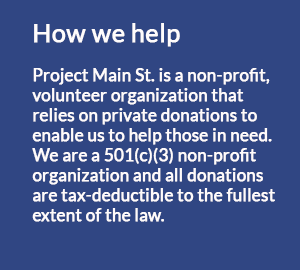 Make a Donation Online
Donating is secure and private with PayPal. We accept MasterCard, Visa and American Express.